---
8th Kulturkonferenz Ruhr 2019: Digital Change – Cultural Potential of Technology
Organiser: Regionalverband Ruhr (RVR)
Venue: Dortmunder U, 13 September 2019
Programme team: Dr. Inke Arns (HMKV), Alain Bieber (NRW Forum), Stefan Hilterhaus (PACT Zollverein), Stefanie Reichart (RVR), Fabian Saavedra-Lara (Office medienwerk.nrw)
With: Francesca Bria (Barcelona), Dirk von Gehlen (München), Paul Feigelfeld (Vienna), and many others
–> Link: https://www.rvr.ruhr/themen/kultur/kulturkonferenz-ruhr-2019/
---
New Industries Conference: Money and Debt in the Post-Industrial World, 2014
Organiser: Hartware MedienKunstVerein (HMKV), Dortmund
Venue: HMKV at the Dortmunder U, 16 – 19 January 2014, in the framework of the New Industries Festival
Funded by: Bundeszentrale für politische Bildung, Bonn; Polnisches Institut, Düsseldorf
With: Holger Bergmann (Mülheim), Christina von Braun (Berlin), Wolfgang Coy (Berlin), Elena Esposito (Reggio Emilia), Zachary Formwalt (Amsterdam), Lars Henrik Gass (Oberhausen), Adrienne Goehler (Berlin), Ralph Heidenreich (Biberach an der Riss), Stefan Heidenreich (Berlin), Jens Heitjohann (Berlin/Leipzig), Ulrike Herrmann (Berlin), Francis Hunger (Leipzig), Denis 'Jaromil' Roio (Amsterdam), Michał Kozłowski (Warsaw), Olaf Kröck (Bochum), Constanze Kurz (Berlin), Maurizio Lazzarato (Paris), Matteo Pasquinelli (London/Berlin), Volker Pohlüke (Dortmund), Sebastian Quack (Berlin), Invisible Playground (Berlin), RYBN.ORG (Paris), Jan Sowa (Warsaw), Kuba Szreder (Warsaw).
---
Arctic Perspective Open Space Conference, 2010
Organiser: HMKV, Dortmund; Bundeszentrale für politische Bildung, Bonn; Embassy of Canada, Berlin
HMKV at the PHOENIX Halle Dortmund, 24 – 26 September 2010, in the framework of the project "Arctic Perspective", funded by the European Commission
→ Website
With: Alun Anderson UK, Inke Arns DE, Marije Baalman NL, Johan Berte BE, Matthew Biederman US/CA, Michael Bravo CA/UK, Jack Butler CA, Eda Cufer SI, Annie Désilets CA, Helena Drnovšek-Zorko SI, Katharina Fichtner DE, Marko Gabrijelcic SI, Nik Gaffney BE, Lassi Heininen FI, Barbara Hribar SI, Joshua Kauffman US, Stephen Kovats CA/DE, Tapio Mäkelä FI, Jürgen Neumann DE, Sven-Roald Nysto NO, Marko Peljhan SI/US, Yvette Poorter CA/NL, Paul Quassa NU/CA, Catherine Rannou FR, Dick Robertson UK, Denis Jaromil Roio NL, Guillaume Ittukssarjuat Saladin NU/CA, Raitis Smits LV, Nicola Triscott UK, David Turnbull AU, Martin Varga DE, Nancy Wachowich UK, Marilyn Walker CA, Barry Scott Zellen US
---
Creative Work and Copyright, 2008
Organiser: HMKV, Dortmund, iRights.info, Berlin, Bundeszentrale für politische Bildung, Bonn
HMKV at the PHOENIX Halle Dortmund, 26 – 28 September 2008, in the framework of the project "Work 2.0" / "Anna Kournikova … Art in the Age of Intellectual Property", funded by Kulturstiftung des Bundes
→ Website including extensive video documentation [German], ed. by HMKV/iRights.info
With: Dr. Inke Arns, Dortmund/Berlin, Ilja Braun, Köln, Thierry Chervel, Berlin, Martin Conrads, Berlin, Dr. Florian Cramer, Rotterdam, Valie Djordjevic, Berlin, Frank Dostal, Hamburg, Hanns-Peter Frentz, Berlin, Peter Grafe, Bonn, Dr. Volker Grassmuck, Berlin, Francis Hunger, Leipzig, Christoph Irrgang, Hamburg, Paul Keller, Amsterdam, Dr. Volker Kitz, München, Johannes Kreidler, Berlin, Prof. Dr. Martin Kretschmer, Bournemouth, Dr. Till Kreutzer, Hamburg, Udo Mager, Dortmund, Dr. Alexandra Manske, Berlin, Veronika Mirschel, Berlin, Philipp Otto, Berlin, Prof. Dr. Gerhard Pfennig, Bonn, Meike Richter, Berlin, Marc Röbbecke, Dortmund, RA Wolfgang Schimmel, Stuttgart, SchülerInnen der Musikschule Dortmund, Cornelia Sollfrank, Hamburg, Matthias Spielkamp, Berlin, Dr. Felix Stalder, Zürich, Christian von Borries, Berlin, Manuela Zechner, London
---
Peripherie 3000 – Strategic Platform for Networked Centers, 2006
Cooperation of HMKV, Dortmund, with Zagreb Cultural Kapital of Europe 3000, Zagreb, and relations, a project by Kulturstiftung des Bundes
Venues: sissikingkong, domicil, mex im Künstlerhaus, PHOENIX Halle Dortmund, 21. – 23. April 2006
→ Publication [German/English] and Website, ed. by HMKV
---
Readme100: Temporary Software Art Factory, 2005
Organiser: Hartware MedienKunstVerein, Dortmund, in cooperation with Readme / Runme, Moscow (Organisers: Inke Arns, Olga Goriunova, Francis Hunger, Alexei Shulgin)
Venues: Stadt- und Landesbibliothek and Künstlerhaus Dortmund, 4 – 5 November 2005
→ Website
---
Kinetographien, 2001
Organisers: Inke Arns, M.A., Dr. Mirjam Goller, Susanne Strätling, Prof. Dr. Georg Witte, Lehrstuhl für Ostslawische Literaturen und das Institut für Slawistik der Humboldt-Universität zu Berlin
Venue: Europäische Akademie, Berlin-Grunewald, 25 – 27 October 2001
→ Book Kinetografien [German], ed. by Inke Arns, Mirjam Goller, Susanne Strätling, Georg Witte, Schrift und Bild in Bewegung, Bd. 10, Bielefeld: aisthesis, 2004
Bilingual [German/Russian] interdisciplinary symposium dealing with the topic of mobility. The motto – »Kinetographien« – is a technical term borrowed from theatre studies which describes the paradoxical act of stopping, or fixation of movement. Entlang dieser beiden Begriffe näherte man sich den Konzepten von Dynamik und Mobilität, die in den neuen Medien eine fundamentale Rolle spielen, an. Aufgeteilt auf die drei Veranstaltungstage werden in verschiedenen Themenblöcken, wie u.a. »Chronotopoi«, »Textkinetik«, »Loco-Motorik«, »Gestaltungen-Entstaltungen«, »Bewegungsordnung – Menschenordnung – Lebensordnung«, »Kinematografik«, verschiedenste Aspekte der Mobilität in Texten der frühen Neuzeit bis zum Programmcode des Internet behandelt.
---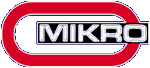 mikro – Verein zur Pflege von Medienkulturen e.V., 1998-2001
Inke Arns ist Mitbegründerin und Vorsitzende des Berliner Vereins mikro zur Pflege von Medienkulturen. Zwischen 1998 und 2000 organisierte mikro mehr als 30 mikro.lounges im Berliner WMF Club sowie die Wizards of OS Konferenzen im Haus der Kulturen der Welt in Berlin (1999/2001).
→ Publikation [dt./engl.], hg. v. mikro
→ Website
---
Syndicate Network, 1996 – 2001
Inke Arns war Mitbegründerin von V2_East/Syndicate, einem translokalen, gesamteuropäischen Netzwerk von MedienkünstlerInnen, -theoretikerInnen und Kurator-Innen; Mailingliste seit Januar 1996
→ various readers [English], ed. by Inke Arns / Andreas Broeckmann
Verschiedene Treffen, Workshops, Festivalbeteiligungen und Symposien: Rotterdam (V2_East Meeting, DEAF96 Festival, September 1996), Liverpool (LEAF97, April 1997), Kassel (Deep_Europe Workshop, documenta X, Hybrid WorkSpace, August 1997), Linz (Syndicate Net.Shop, Ars Electronica, September 1997), Dessau (Ostranenie 97, November 1997), Tirana (Piramedia, Mai 1998), Skopje (Junction Meeting, Oktober 1998), Budapest (1999).
---
V2_East Meeting on Documentation and Archives of Media Art in Central, Eastern and South-Eastern Europe, 1996
Organisers: Inke Arns, Andreas Broeckmann (V2)
Venue: V2_Organisation, Rotterdam, 18 – 20 September 1996
→ Reader [English], ed. by Inke Arns & Andreas Broeckmann
Das Symposium gab einen Einblick in aktuelle Projekte lokaler Medienkunst-Initiativen in Osteuropa. Thematisiert wurden Probleme der Dokumentation und Archivierung von Medienkunst der letzten 30 Jahre in diesem Teil Europas.